A Closer Look at Powder-Free Vinyl Disposable Gloves Benefits and Best Practices
Powder-free gloves are currently dominating the market. These gloves are the top choice in specific industries, like the healthcare industry. Unlike powdered gloves, powder-free ones prevent the release of cornstarch particles into the air, eliminating potential sources of contamination. For instance, powder can compromise the glass seal in windshield installation, potentially causing leaks, thus making powder-free gloves the superior option.
Additionally, powder-free gloves are less messy, sparing both hands and clothing from unsightly residue left by powdered counterparts. Remember to find reliable disposable glove manufacturers for the best experience.
Why Choose Powder-Free Vinyl Disposable Gloves?

Vinyl gloves, crafted from PVC (polyvinyl chloride), offer a cost-effective alternative to pricier latex or nitrile options. While they may not match their counterparts' tear and puncture resistance, vinyl gloves hold their own in various settings.
They're waterproof and withstand low-level chemicals like detergents, making them ideal for everyday household and industrial tasks. Frequent replacement needs, such as in food preparation, processing, veterinary practices, or cleaning roles, find value in vinyl gloves. The reliable
disposable gloves supplier
offer gloves certified for food safety but aren't recommended for extended contact with oils and fatty substances. Plus, they're latex-free, making them a safe choice for latex-sensitive individuals.
Where are Powder-Free Vinyl Disposable Gloves Used?

Powder-free vinyl gloves are widely used in household and commercial settings because of their affordability and adaptability. While nitrile gloves are preferable for handling strong chemicals, vinyl gloves offer protection against common low-level substances, irritants, and potential hazards like bodily fluids, detergents, cleaning agents, laundry products, and paints. They serve numerous purposes, including:
• Painting and printing.
• Care homes.
• Veterinary practices.
• Dentistry and oral health.
• Cleaning and janitorial tasks.
• Food processing and handling.
• Assembly and manufacturing.
• Local authority duties.
For daily low-risk tasks, powder-free vinyl gloves offer a cost-effective solution. Our vinyl gloves, free from powder, provide a convenient and protective disposable glove option.
Best Practices to Follow While Using Powder-Free Vinyl Disposable Gloves
Utilize powder-free vinyl gloves when handling mild chemicals, such as disinfectants, detergents, and light cleansers. They are safe for food-related tasks as well. To ensure proper protection, conduct a risk assessment to gauge the level of risk and select the suitable level of protection accordingly.
R&M Health Supplies at Your Service

R&M Health Supplies Trading Inc. is a dedicated wholesale distributor of gloves, vials, disposable gloves and gowns, catering to the unique requirements of pharmacies and healthcare providers. Located in Mississauga, Ontario, we provide comprehensive services, including pharmacy delivery. Since our establishment, we've been the trusted source of medical supplies for numerous Ontario pharmacies, offering an extensive range of pharmaceutical-grade and professional products. Your needs are our priority, and we're here to support your pharmacy's success.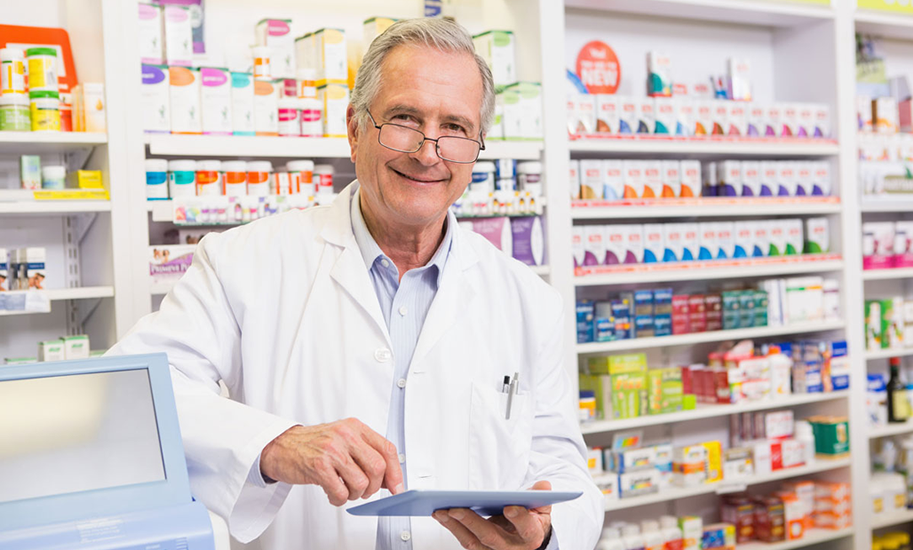 Reviews
We have been sourcing vials from China for years. We came across R&M Health Supplies, and I don't know why any company should source vials anywhere else. Incredible price, fast delivery, and an outstanding customer service.
Highly recommended!
Pharmacy Owner - Mississauga
Reviews
Made in Canada! I love it. Just about time R&M to have a Canadian manufacturer that serves our community.
Pharmacy Owner - Hamilton
Reviews
I placed an order in the morning, by lunch time the truck showed up at my pharmacy's door and at no extra cost. R&M is my go to for all my pharmacy supplies.
Pharmacy Owner - Toronto