Child-Resistant Vials in the Digital Age: Adapting to Changing Consumer Needs
The importance of safety cannot be stressed in the pharmaceutical industry. Manufacturers and pharmacies are responsible for ensuring that pharmaceuticals are safely stored and out of reach of children, which is why child-resistant vials have become indispensable. The child-resistant pharmacy vials must be improved to meet evolving consumer expectations. Medicines have long been kept and administered in vials, a practical and safe solution. Particularly complex mechanisms have been incorporated into child-resistant vial designs, making it challenging for small children to open them. These vials have significantly contributed to lowering the incidence of unintentional poisonings and safeguarding kids' safety.

The evolution of pharmaceutical vials

• As technology develops, it is necessary to find new approaches to enhance child-resistant vials in the digital age. The way consumers access drugs has changed with the growth of e-commerce and online pharmacies. As more individuals rely on home delivery services, it is important to consider prescription security during transit.
• Incorporating smart technology is one potential adaption to child-resistant pharmacy vials in the digital age. Vials can be made even more secure by adding components like electronic locks or biometric verification. This would provide another level of security and guarantee that only those with permission can access the medication. These technological developments can aid in overcoming the difficulties remote ordering and delivery services provide.
• Parents must know or be made aware of the value of keeping medication in child-resistant vials. We can encourage a culture of safety and proper medication storage by making information and resources readily available. In addition, pharmacists can use digital platforms to send warnings and reminders to parents, ensuring that they periodically verify the safety of their medicine storage.
• Cooperation between manufacturers, pharmacies, and regulatory agencies is crucial to adapt child-resistant pharmacy vials to shifting consumer needs. To consistently improve the safety features of these vials, it is essential to stay current on new technologies, regulatory requirements, and customer input. Together, we can ensure that pharmacy vials designed to be child-resistant continue to be useful in preventing unintentional ingesting and safeguarding the health of our kids.

Finding the high-quality child-resistant vials
Child-resistant pharmacy vials have proved effective in protecting kids from accidental medicine intake. We can continue to safeguard our children and provide parents and carers peace of mind by prioritizing innovation and safety. R&M Health Supplies is a creator of high-grade child-resistant vials made with approved and tested FDA material. Some of the available options include –

• 6DR Child Resistant Vials - Caps Included - On (550 Pcs.)
• 8 DR Child Resistant Vials - Caps Included - On (410 Pcs.)
• 13 DR Child Resistant Vials - Caps Included - On (320 Pcs.)
• 16 DR Child Resistant Vials - Caps Included - On (250 Pcs.)
• 20 DR Child Resistant Vials - Caps Included - On (200 Pcs.)
• 30 DR Child Resistant Vials - Caps Included - On (150 Pcs.)
• 40 DR Child Resistant Vials - Caps Included - On (110 Pcs.)
• 60 DR Child Resistant Vials - Caps Included - On (96 Pcs.)


If you are a medical establishment or a pharmacy, you must invest in child resistant vials only so that your customers may not only get medical care but also a sense of relief that kids at home will be safe. So, you know the trusted provider for these vials in Canada is R&M Health Supplies, whose all the products you can check online by visiting our website  and you can also place your order from here.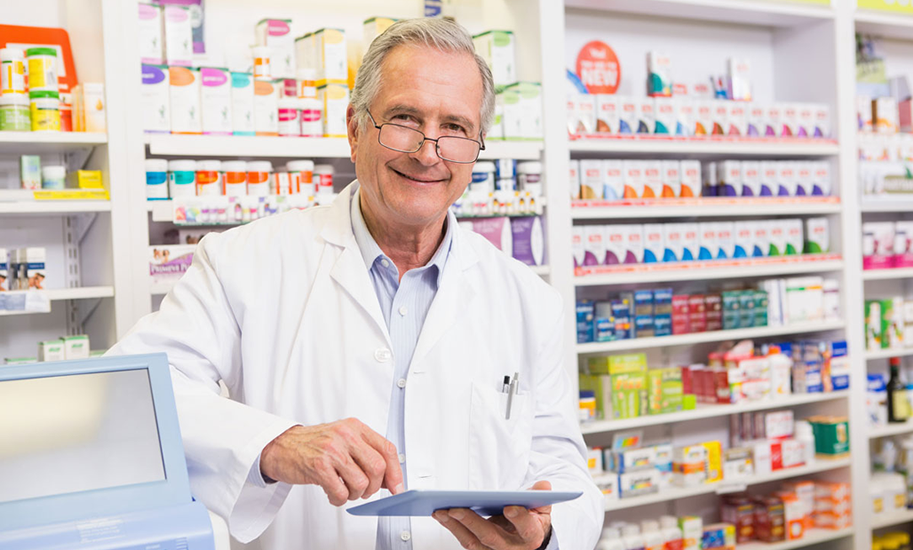 Reviews
We have been sourcing vials from China for years. We came across R&M Health Supplies, and I don't know why any company should source vials anywhere else. Incredible price, fast delivery, and an outstanding customer service.
Highly recommended!
Pharmacy Owner - Mississauga
Reviews
Made in Canada! I love it. Just about time R&M to have a Canadian manufacturer that serves our community.
Pharmacy Owner - Hamilton
Reviews
I placed an order in the morning, by lunch time the truck showed up at my pharmacy's door and at no extra cost. R&M is my go to for all my pharmacy supplies.
Pharmacy Owner - Toronto