Disposable Gloves and Gowns
Disposable Gloves are of various types, and each differs from another. These gloves can be distinguished based on their material, thickness, and strength, and disposable glove manufacturers keep certain parameters in mind before making gloves to serve different purposes.

Choosing the right gloves is a daunting task, especially amid numerous options. However, here are some factors that can help you select the right ones listed below:

Type of Material

Sterile Vs. Non-Sterile

One of the most prominent things you should consider before purchasing gloves is the type of material. Different gloves are meant to serve different purposes and can be bought from disposable gloves suppliers. Let us know about each one of them:

Latex Gloves

Latex is a cost-effective glove option commonly used by several healthcare agencies. However, since many individuals have struggled with latex allergies, the material has been replaced with Nitrile or Vinyl.

Nitrile Gloves

These gloves are chemical-free, and their strength makes them puncture-resistant. These gloves are ideal when you are expected to wear them for extended durations. They are generally preferred over latex gloves because they don't cause allergies.

Vinyl Gloves

These gloves comprise synthetic substance, which is comparatively cheaper and suitable for low-hazard situations.

Powdered Vs.Non-Powdered Gloves

Powered gloves have a cornstarch rating, can be hassle-free, and don't stick. Wearing these gloves is prohibited during surgery or patient examination. The powder can enter the patient's skin, thereby resulting in inflammation and irritation. Healthcare and food industry generally uses non-powdered gloves, and for other medical and non-food usages, powdered ones are an ideal option.

Glove Thickness

Thicker gloves offer better protection and resistance than thinner ones.

Comfort and Fit

One must wear comfortable gloves, as uncomfortable gloves can hinder an individual's ability to work correctly. A too-small glove can obstruct your blood circulation, so ensure gloves fit you well.

Tensile Strength

Gloves tear apart when stretched beyond their capacity. Both nitrile and latex possess higher tensile strength and require much pulling before tearing.

Glove Color

Gloves can be distinguished based on color codes. For instance, black is used for latex gloves, while Blue is used for Nitrile ones.
Shelf Life

Ensure the glove's shelf life is duly considered before purchasing them. Vinyl and latex gloves have a longer shelf life than their counterpart. Therefore, make sure that you invest in them.

Healthcare professionals are often prone to infections while performing surgery or procedures. Disposable gowns can prevent infections and cross-contamination. These are infused with liquid-proof poly-coated material that keeps the entire body covered. Make sure you invest in single-use and liquid-proof gowns.

In Conclusion, Ensure that the parameters listed above are considered before purchasing disposable gloves and gowns. If you are searching for a reputed disposable glove manufacturer and supplier, consult R & M Health Supplies, Canada, a wholesale distributor of pharmacy supplies.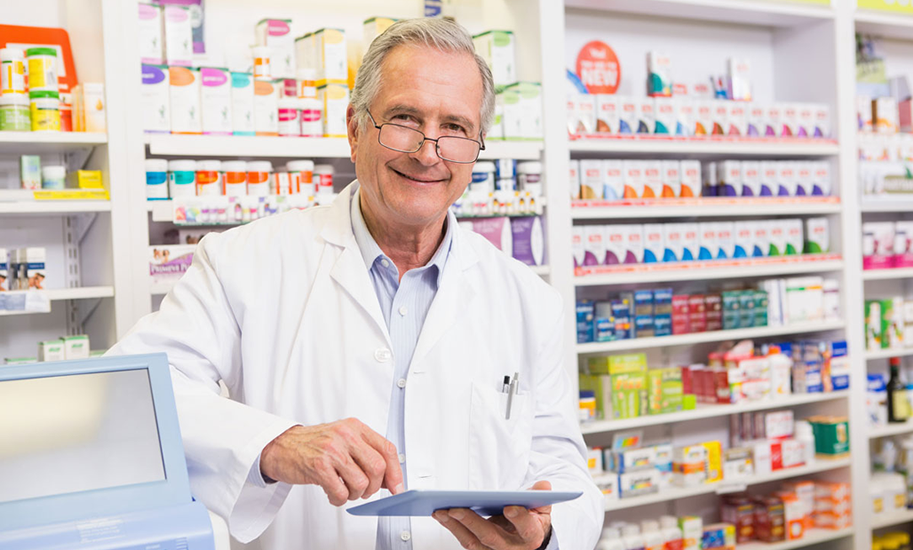 Reviews
We have been sourcing vials from China for years. We came across R&M Health Supplies, and I don't know why any company should source vials anywhere else. Incredible price, fast delivery, and an outstanding customer service.
Highly recommended!
Pharmacy Owner - Mississauga
Reviews
Made in Canada! I love it. Just about time R&M to have a Canadian manufacturer that serves our community.
Pharmacy Owner - Hamilton
Reviews
I placed an order in the morning, by lunch time the truck showed up at my pharmacy's door and at no extra cost. R&M is my go to for all my pharmacy supplies.
Pharmacy Owner - Toronto