Ensuring Global Health: The Crucial Role of Wholesale Medical Supplies
To improve global health, access to high-quality medical supplies is essential. Pharmaceuticals and other wholesale medical supplies are necessary to maintain community health worldwide. The efficient delivery of these basic goods, which vary from pharmacy services to bulk medical supplies, is crucial for improving healthcare outcomes and saving lives. The healthcare industry could collapse in the absence of wholesale pharmaceutical suppliers, which would have a significant effect on people's lives. We must respect and value their place in the world in addition to knowing their crucial role at the local and macro levels.
Incredible Role Played by Wholesale Medical Supplies in Global Healthcare
• Foundation for Good Healthcare:
Pharmacy suppliers are the lifeline and foundation of the healthcare industry. They act as the conduit between pharmaceutical firms and healthcare institutions, ensuring a seamless flow of medications and medical supplies. As wholesale pharmacy supplies, these businesses provide extensive options for prescription and over-the-counter medications, medical supplies, and other essential healthcare items.
• Cost-Effective:
Buying pharmacy supplies in bulk has many advantages, including affordable prices. By taking advantage of economies of scale and buying medical goods in bulk, healthcare organizations can save money per unit. This cost-saving option enables healthcare providers, especially those in locations with limited resources, to provide easily accessible and affordable healthcare to their populations.
• Better Access:
Pharmaceutical supplies are essential to ensuring that patients and healthcare facilities have access to life-saving medicines when needed since they serve as a distributor of prescription drugs, vaccines, and other pharmaceutical products. Timely access to medications is crucial for treating illnesses, preventing outbreaks, and limiting the global spread of infectious diseases.
• Disaster Readiness:
Access to a large supply of medical supplies is essential during unforeseen events such as pandemics, natural disasters, or other calamities. Wholesale medical supplies serve as a lifeline, enabling medical professionals and humanitarian organizations to respond promptly and efficiently. In an emergency, having access to essential medical supplies like bandages, syringes, PPEs, and medications can save lives.
• Equitable Access to Healthcare:
In some places, especially in low-income countries with minimal resources, it can be challenging to obtain medical supplies.
Wholesale medical supplies
are essential to ensuring that everyone has access to healthcare since they ensure that crucial supplies are available even to those places that cannot afford them. By working with foreign aid organizations and local healthcare professionals, wholesale supply chains can reduce the gap and enhance global health results.
Creating a better world with impeccable healthcare

R&M Health Supplies Trading Inc. is a specialized wholesale distributor catering to the needs of pharmacy supplies and medical professionals in Mississauga, Ontario. R&M Health Supplies offer a comprehensive range of services, including pharmacy delivery. With a focus on medical products and pharmaceutical-grade items, R&M Health Supplies serves numerous pharmacies across Ontario.
To know more and access high-end service with the best quality medical supplies, visit our website, and trust R&M Health Supplies to fulfill all your wholesale pharmacy and medical supply requirements.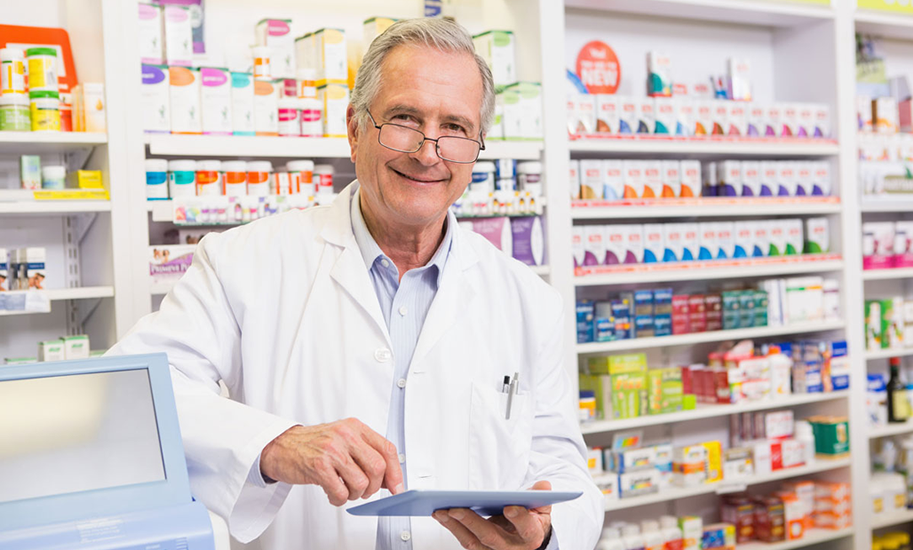 Reviews
We have been sourcing vials from China for years. We came across R&M Health Supplies, and I don't know why any company should source vials anywhere else. Incredible price, fast delivery, and an outstanding customer service.
Highly recommended!
Pharmacy Owner - Mississauga
Reviews
Made in Canada! I love it. Just about time R&M to have a Canadian manufacturer that serves our community.
Pharmacy Owner - Hamilton
Reviews
I placed an order in the morning, by lunch time the truck showed up at my pharmacy's door and at no extra cost. R&M is my go to for all my pharmacy supplies.
Pharmacy Owner - Toronto