Five Aspects To Consider When Buying Plastic Bags For Your Pharmacy
Plastic bags have become an integral part of hospitals and healthcare industries. Everything from waste disposal to medicine storage can be performed using these bags. They are made of Polyethylene and a blend of LLDPE. They can be used in distinct medical or healthcare settings. The Pharmacy Suppliers deal with the following types of pharmacy plastic bags:

Adhesive Closure Bags

These are used to keep the adhesives and can be accessed via temper evident perforation.

Bedside Bags

Two adhesive strips are attached to bedside tables. They are mostly found in hospitals and care centers and are kept in the store as per patients' convenience.

Dressing Disposal Bags

Wound dressings are generally thrown in dressing disposable bags.

Specimen Bags

The word "Hazard" is written on these bags that have specimens transported from hospitals to labs.

Pharmacy Bags

Pharmacy bags come with latex-free adhesive taps closure. They are opaque white so keep the patients' privacy intact. These are generally kept in stores of pharmacy bags manufacturers are delivered as per the industry requirements.

Respiratory Set Up bags

Respiratory transport is moved from one place to another.

Sterilization Bags

Gas sterilization of various components and equipment is performed using sterilization bags.

Waste Bags

Waste bags are low-density liners that come with sealed bottoms. They safeguard the person from the contents within it.

Ziplock Reclosable Bags

Using Ziplock Reclosable bags, drugs or small medicated tools are carried from one place to another. Printing is performed keeping the needs of the individual in mind.

Water Soluble

This help minimizes contact of the staff with laundry and keeps the place hygienic.

Transfer Bags

They are strong adhesives that come with seal closure. The drugs from the pharmacy to the site are safely delivered after keeping inside them.

There are no compromises when it comes to patients' health, so pharmacy businesses must keep certain things in mind before buying them. The first thing is they must be obtained from reputed plastic bag manufacturers in Ontario, and other aspects have been shared in the subsequent paragraphs:

1. Bags must offer content protection not only from within but also from the outside.

2. They must be sterile and free from contamination and dirt.

3. It should inform correctly about the product and give complete information regarding it.

4. Packaging material must be non-reactive and mustn't come in contact with internal contents or the external environment.

5. Product packaging mustn't damage the product.

6. Plastic packaging must safeguard the vehicle from light, moisture, physical damage, oxygen, and temperature variations.

7. It must ensure that the purity, strength, and quality of content within must remain intact.

There are rules that must be followed while labeling drugs or contents inside the bag. Everything including drug name, batch number, list of ingredients, storage conditions, expiry date, manufacturing date, and name and address of the plastic bags manufacturers must be included on the bags.

If you're in the healthcare business, you don't want to leave an impact on the environment and dispose of the waste safely obtain quality bags from trusted plastic bags supplier "RM Health Supplies" handling deliveries in Ontario and nearby areas. They manufacture plastic bags keeping the state norms into account, and are most trusted regarding pharmacy supplies.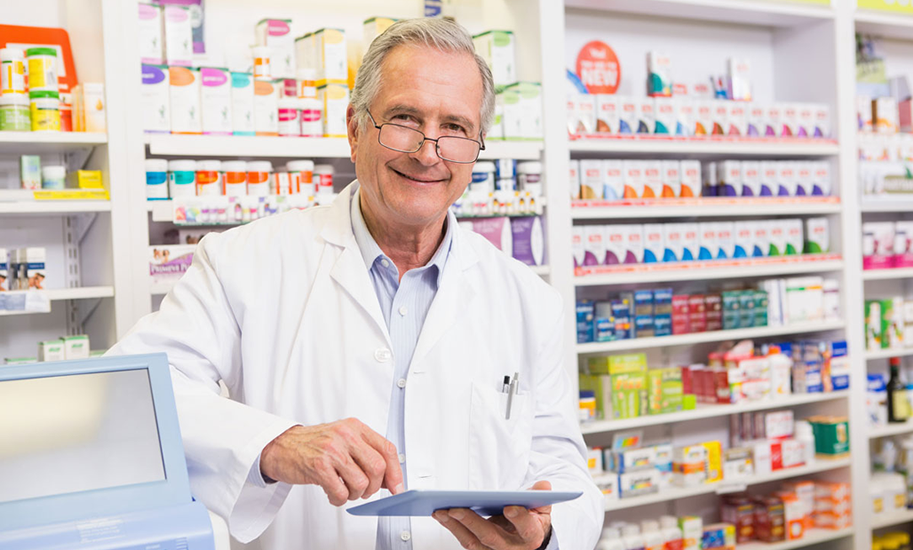 Reviews
We have been sourcing vials from China for years. We came across R&M Health Supplies, and I don't know why any company should source vials anywhere else. Incredible price, fast delivery, and an outstanding customer service.
Highly recommended!
Pharmacy Owner - Mississauga
Reviews
Made in Canada! I love it. Just about time R&M to have a Canadian manufacturer that serves our community.
Pharmacy Owner - Hamilton
Reviews
I placed an order in the morning, by lunch time the truck showed up at my pharmacy's door and at no extra cost. R&M is my go to for all my pharmacy supplies.
Pharmacy Owner - Toronto