R&M Health Supplies Products will Increase Efficiency in Your Pharmacy
Quality pharmacy supplies help the pharmacists and companies to provide medicines to the end-users in the properly packed vials or the liquid bottles. The right pharmacy products increase your pharmacy packaging and efficiency to use the products. If you are looking forward to Bulk Medical supplies, get them from R & M Health Supplies.

R & M Health Supplies is the leading supplier of pharmacy supplies in Canada. The best part of choosing us as your Pharmacy supplier is that we sell FDA-approved material, Made in Canada products that save your shipping cost, direct factory prices, CSA ZZ76.1 Certified Product, 30-days hassle-free returns, and much more. The free shipping, convenient order placement, free account set-up, and same-day order processing makes us stand among the best wholesale pharmacy supplier.

Why Choose Us for Your Pharmacy Supplies?

If you need the best Wholesale pharmacy supplies in the Canadian region, reach out to R & M Health Supplies. We manufacture and supply the right tools and medical products to help preserve your medication for a long time.

Why you should choose us?

• Our child-resistant vials are available in 6DR, 8DR, 13DR, 16DR, 20DR, and 40DR. We supply these vials in bulk and at affordable prices. These are made of FDA-approved material and include the caps with these vials. The pharmacists can get the hats customized for their pharmacy.

• We also sell high-quality paper and plastic bags to provide medications to patients. These paper bags are available in white and brown colors. Moreover, you can buy these plastic and paper bags in the prescribed sizes. We can add your pharmacy logo on these bags too.

• The blister packs sold by us are in much demand across Canada. We sell tri-fold blister packs of Omnicell Pill Wallet Blister Packs in 2x7 and 4x7 sizes. The best part of using the blister packs is the patients never miss out on their medications.

• Ointment Jars sold by us are available from ½ oz to 16 oz in quantity. The material used is FDA-approved, and these jars are available in wide and thin mouth shapes. These jars are made of chemical-resistant polypropylene material. You can get them at affordable rates.

Apart from these products, the pharmacists can also buy other primary Pharmaceutical supplies from us. You can get the Vitamins, liquid bottles, tamper-evident child-resistant bottles, orthopedic braces, hand sanitizers, masks, disposable gowns, gloves, etc. Get these products at reasonable prices from R & M Health Supplies.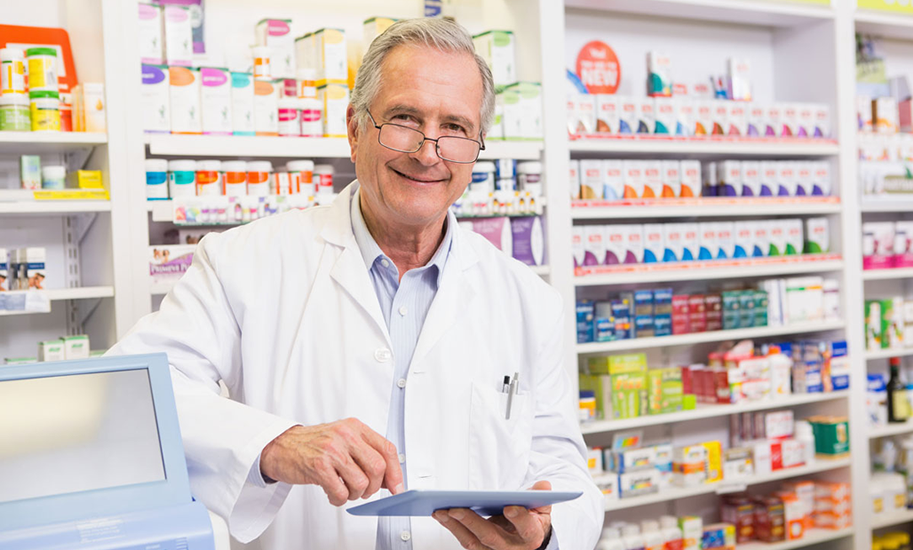 Reviews
We have been sourcing vials from China for years. We came across R&M Health Supplies, and I don't know why any company should source vials anywhere else. Incredible price, fast delivery, and an outstanding customer service.
Highly recommended!
Pharmacy Owner - Mississauga
Reviews
Made in Canada! I love it. Just about time R&M to have a Canadian manufacturer that serves our community.
Pharmacy Owner - Hamilton
Reviews
I placed an order in the morning, by lunch time the truck showed up at my pharmacy's door and at no extra cost. R&M is my go to for all my pharmacy supplies.
Pharmacy Owner - Toronto