What You Should Know About Pharmacy Vials
Medicines need to be accessible by the patients all the time. However, it is a task to distribute and store them properly. Medications are required to be kept in vials of the correct size, cap, and labels so that you can quickly identify and use them. In addition, it would be helpful if you use child-resistant vials to keep them safe from your children and pets' reach.
Nevertheless, now you can store your medicines in snap cap vials to help you take them on time and without any hassles. Forget worrying about figuring out tons of drugs because, with child-resistant pharmacy vials, you can label and use them at your convenience.
There are several reasons to use pharmacy vials as they are handy and come in different sizes. However, let us highlight some essential information about vials to persuade you to use them.
Benefits of snap cap vials:
• These pharmacy vials are childproof. Only you can access and open the bottle. Thus, you do not have to worry about stacking your medication in cupboards.
• These vials come in different sizes. You can use the one that fits your requirement.
• The condition of the pharmacy vials remains the same. They do not decay or deteriorate, especially if kept in cool places.
• These vials come in different colors to minimize mixing up the medicines.
• The blank exterior of the pharmacy vials allows you to check your medicine status from the out. You can know if you are going out of your medicines using these snap cap vials.
What are pharmacy vials made of?
Pharmacy vials are made using polypropylene with light transmission to thwart the contents inside from getting degraded.
Are there different sizes available in pharmacy vials?
Pharmacy vials come in various sizes to help you store and transport your medicines carefully. Below are the measures that you can find easily:

• 6 DR
• 8 DR
• 13 DR
• 20 DR
• 30 DR
• 40 DR
• 60 DR

These vials are available in different colors to help you segregate your medicines. The available colors are amber, blue, and white.
The vial producers use reliable material and manufacture the bottle with utmost care to help customers keep their medicines safe. You can choose several sizes and colors at your convenience to ensure that your medications are easily identifiable and easy to carry. Moreover, these are child-resistant pharmacy vials to prevent your children from opening up the bottles. Use these pharmacy vials to store your medicines most conveniently.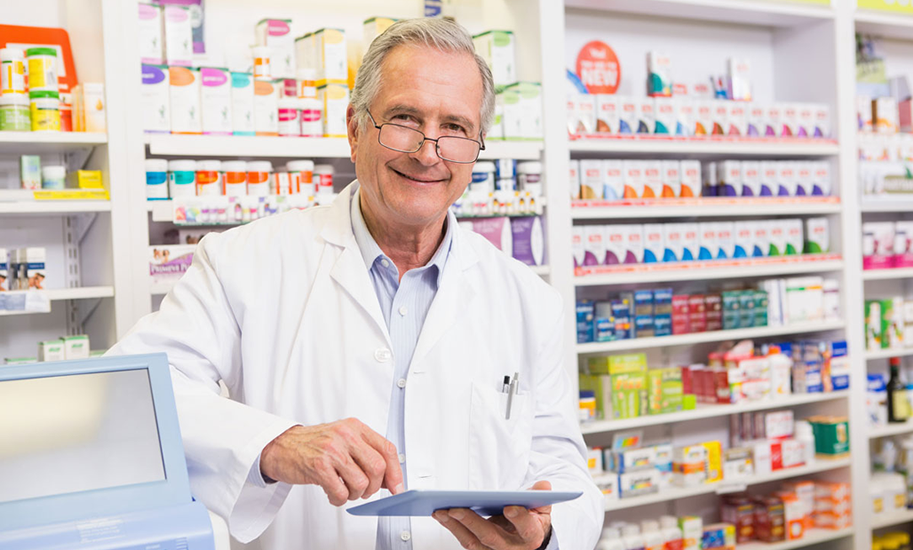 Reviews
We have been sourcing vials from China for years. We came across R&M Health Supplies, and I don't know why any company should source vials anywhere else. Incredible price, fast delivery, and an outstanding customer service.
Highly recommended!
Pharmacy Owner - Mississauga
Reviews
Made in Canada! I love it. Just about time R&M to have a Canadian manufacturer that serves our community.
Pharmacy Owner - Hamilton
Reviews
I placed an order in the morning, by lunch time the truck showed up at my pharmacy's door and at no extra cost. R&M is my go to for all my pharmacy supplies.
Pharmacy Owner - Toronto