Protecting the Planet, Preserving Health: The Path Toward Sustainable Blister Packs


Pharmaceutical blister packing, also known as medical blister packaging, is a crucial part of the healthcare sector since it ensures the accurate and safe distribution of pharmaceuticals. However, when sustainability is vital, questions are raised about the environmental impact of conventional blister packs made of non-recyclable materials. Manufacturers of blister packs are now working to offer eco-friendly substitutes to protect human health and the environment.

The Versatility of Pharmaceutical Blister Packaging

Due to its many benefits, pharmaceutical blister packing has spread throughout modern medicine. These protect the medicines from moisture, light, and contamination while enabling precise administration. Despite these advantages, conventional blister packs often combine aluminum and plastic, which presents substantial recycling difficulties and adds to global plastic pollution.

Environmental Responsibility

With increased environmental awareness, blister packs' ecological impact is a major issue. The non-recyclable waste produced by the annual production of billions of blister packs poses a threat to our ecosystems. As businesses and consumers alike embrace sustainability, there is a growing demand in the pharmaceutical industry to adopt green practices.

Sustainable Solutions

Manufacturers of blister packs are actively looking into and developing sustainable alternatives in response to this environmental issue. Utilizing biodegradable and compostable materials for blister packs is one promising strategy. These ground-breaking materials degrade organically, dramatically lessening the impact of plastic waste on ecosystems and landfills. They remain as convenient and protected as traditional blister packets.
Recycling and material repurposing are two other sustainable practices. Some businesses are investing in research on blister packs made from post-consumer recycled plastic. In addition to lowering customer demand for new plastic, this promotes the recycling of used blister packs, advancing the circular economy.

Awareness and Demand for Medical Blister Packaging

The support for sustainable blister packs is greatly aided by consumers as patients are increasingly opting for pharmaceuticals that come in eco-friendly packaging as environmental awareness increases. Pharmaceutical firms and blister pack producers are encouraged to adopt greener alternatives and procedures due to consumer demand.
Balancing the preservation of health and sustainable living is essential in current times. Yet few pharmaceutical manufacturers, such as R&M Health Supplies, manufacture high-quality medical blister packaging that is sustainable and useful to the patients using them. It is a small but significant step toward a brighter future, especially with the exceptional blister pack options provided by R&M Health Supplies, including –

• Tri-Fold-Cold - Blister Packs Omnicell (250 Pcs.)

It helps increase medication adherence when there is a complex regimen of medications (in solid form) while increasing the pharmacy's efficiency. It has a Tri-fold flap for multiple labels and additional blister protection and is available in pressure-sensitive (cold seal).

• Pill Wallet 4 X 7 Blister Pack (220 Pcs.)

It is ideal for anyone who struggles with medication compliance as it promotes independent living by eliminating the guesswork in medication delivery. Pill Wallet is one of the most cost-effective blister pack options for pharmacists.

• Pill Wallet 2 X 7 - Pill Organizer (220 Pcs.)
It is ideal for anyone who struggles with medication compliance as it promotes independent living by eliminating the guesswork in medication delivery. Pill Wallet is one of the most cost-effective blister pack options for pharmacists.
For more information on pharmaceutical blister packaging or to place a bulk order, visit our website.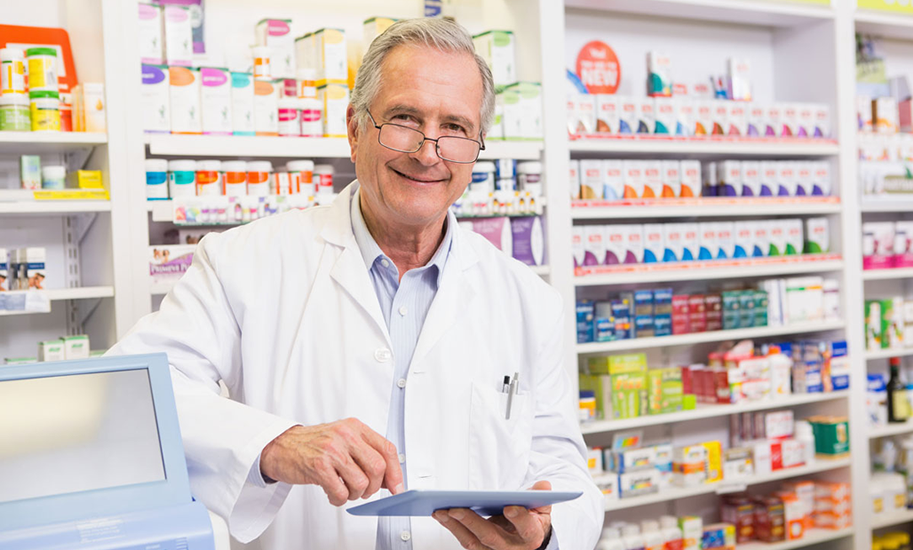 Reviews
We have been sourcing vials from China for years. We came across R&M Health Supplies, and I don't know why any company should source vials anywhere else. Incredible price, fast delivery, and an outstanding customer service.
Highly recommended!
Pharmacy Owner - Mississauga
Reviews
Made in Canada! I love it. Just about time R&M to have a Canadian manufacturer that serves our community.
Pharmacy Owner - Hamilton
Reviews
I placed an order in the morning, by lunch time the truck showed up at my pharmacy's door and at no extra cost. R&M is my go to for all my pharmacy supplies.
Pharmacy Owner - Toronto