RM Health Supplies - Your One Stop to Purchase Vials in Canada
Vials are small containers made of Glass or plastic. They look like a tube or a bottle. To many, it may seem like a blood collection tube. These come with caps and are designed to fulfill distinct handling or storage needs.

Vials are generally used to keep medicines or lab samples. Medical professionals generally use these, but now many law enforcement agencies and departmental stores have started availing of their benefits.

Among several suppliers choosing the right one might become a daunting task. It must consult a pharmaceutical vial manufacturing firm that brings quality vials and delivers them on time.

Before moving ahead, let us delve deeper into different types of vials material:

Glass Vials

The ancient civilizations started using glass vials. Egyptians used it to keep fragrances and oils. The Phoenicians used to store their tears in these vials as a funeral ritual. For a long time, medical vial manufacturers have been providing vial solutions to keep both dry and liquid pharmaceutical products.

Plastic Vial

Plastic vials are used in numerous places. Departmental stores mostly use it to collect perfume samples along with cosmetics. These are also used in auto-samplers, centrifuges, and cryogenic processes. Certain substances like Hydrofluoric acid must be kept in plastic instead of Glass.

Plastic vials are made of Polypropylene or Polyethylene. Polypropylene is a rigid material that is either translucent or pigmented. It is slightly more heat resistant than its counterparts.

Silicone Vials

The process of Siliconization is carried out on certain vials. During the procedure, a layer of Silicone is applied to the glass surface. The advantages offered by Silicone vials are as follows:

● Less interaction between the sample and the vial

● Restricts Viscosity fluids from sticking to the vial's internal surface

● Boosts transparency

This method is also performed on amber, borosilicate, or soda-lime glass vials.

Things to Consider Before Purchasing Vial

Top vial manufacturers consider the following parameters before delivering vials to your doorstep:

Auto Sampler Compatibility

If you need a vial with an auto-sampler, ensure that you look at the type of vial with whether it has robotic arms to pick vials or trays. If the autosampler has trays, ensure that the vial dimensions match the trays.

Sample Volume and Composition

Make sure you consider volume along with the type of substance. You may require an insert with the vial if you have a limited sample. If you are using a light-sensitive sampler, select Amber glass.

Vials with Snap Caps

Before selecting the vial material, numerous factors must be considered, including storage methods, chemical inertness, and durability. Also, whether you are planning to use a plastic vial with Auto-sampler or keep it in storage and select a cap accordingly, ensure that the material of plastic vials with snap caps is inert.

Get quality vials from the customer's trusted pharmaceutical vial manufacturer R &M Health Supplies. We have years of experience, and our experts are happy to recommend you the right kind of vial. Get in touch with our experts today!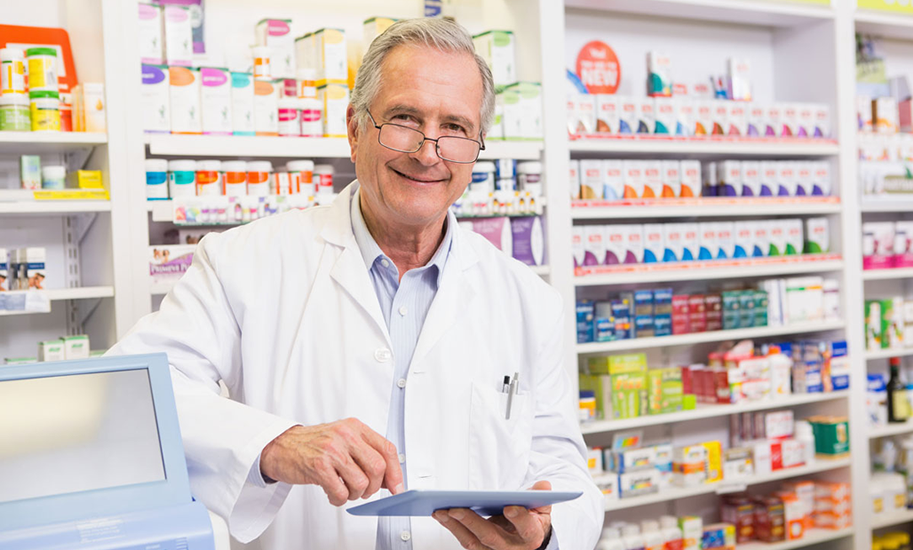 Reviews
We have been sourcing vials from China for years. We came across R&M Health Supplies, and I don't know why any company should source vials anywhere else. Incredible price, fast delivery, and an outstanding customer service.
Highly recommended!
Pharmacy Owner - Mississauga
Reviews
Made in Canada! I love it. Just about time R&M to have a Canadian manufacturer that serves our community.
Pharmacy Owner - Hamilton
Reviews
I placed an order in the morning, by lunch time the truck showed up at my pharmacy's door and at no extra cost. R&M is my go to for all my pharmacy supplies.
Pharmacy Owner - Toronto