Sustainable Blister Packaging: A Growing Trend in the USA
Sustainable blister packaging has become a growing trend in the USA due to rising consumer demand. The packaging is made of plant-based material, which reduces environmental waste. Continue reading the blog that highlights the reasons behind the growing trend.
Sustainable blister packaging has become a growing trend in the US. It is due to increasing consumer demand for eco-friendly and environment-conscious packaging solutions. Blister packaging basically involves using a plastic cavity or blister, which is placed on a cardboard backing to protect pharmaceutical products, medical devices, and consumer goods and can be obtained from a Blister Packaging Supplier. Below are some compelling reasons why they have become a growing trend among the population in the USA:
Biodegradable Material: Traditional blister packaging consist of plastic which is a non-biodegradable material that is the leading cause of environmental pollution and waste. This issue is well handled by sustainable blister packaging, which is made of plant-based plastics(Bioplastics) or compostable materials such as Polylactic acid(PLA). These materials have minimized environmental impact significantly and break down easily in a natural environment.
Minimizes Plastic Content: Sustainable blister packaging has reduced the amount of plastic used involved in the manufacturing process. Blister Packaging manufacturers have started using Omnicell Blister pack with optimized packaging designs, using thin or light plastic material while still keeping the product's integrity and protection intact. This eliminates waste and minimizes carbon footprint, which is degrading the environment to a great extent.
Recycled and Recyclable Materials: There has been an increased use of blister packaging made of recycled material like post-consumer recycled plastics. This has reduced the demand for virgin plastics, contributing to landfill waste. In addition, Packaging solutions like the Omnicell Blister pack have been designed to be recyclable, allowing customers to dispose of them after use.
Innovative Packaging Designs: Sustainable blister packaging isn't confined to eco-friendly materials. Innovative design elements have been added to the packaging to improve functionality and minimize waste. For instance, manufacturers are introducing packaging designs that eradicate excess air space, are made of minimum material, and can be opened without any hassle. This will reduce environmental impact to a great extent.
Consumer Preference and Regulatory Influence: Consumer awareness and demand for sustainable packaging options have played a significant role in the rise of sustainable blister packaging. Many consumers are actively seeking products packaged in environmentally friendly materials. Additionally, regulatory measures and initiatives aimed at reducing plastic waste, like Extended Producer Responsibility (EPR) programs and plastic bag bans, have further incentivized manufacturers to adopt sustainable packaging practices.
Brand Reputation & Marketing: Companies have started realizing the significance of sustainability, which has helped them form a positive brand image. By launching such solutions, brands can demonstrate their commitment to environmental conservation, which allows them to attract eco-conscious customers and possibly helps them stand ahead of the race. Thus, sustainable solutions will enhance your brand reputation and take your marketing efforts to the next level.
The adoption of sustainable blister packing is an ongoing process. Everyone, including manufacturers, brands, and consumers, is playing their part to help this segment thrive. Since sustainability is the driving force of the packaging segment, it is expected that the segment will experience advancements and innovations to meet the growing needs of environmentally conscious consumers. If you are a pharmaceutical facility looking for a quality Blister Pack, consult R&M Health Supplies delivering Blister Pack at Wholesale rates. Check out our website, as we have products that meet the needs of every business. For more information, contact our experts today!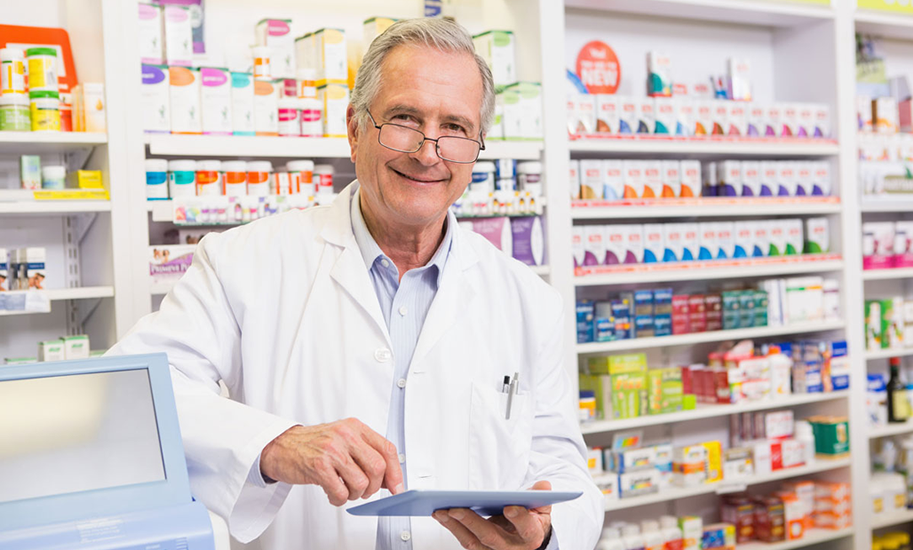 Reviews
We have been sourcing vials from China for years. We came across R&M Health Supplies, and I don't know why any company should source vials anywhere else. Incredible price, fast delivery, and an outstanding customer service.
Highly recommended!
Pharmacy Owner - Mississauga
Reviews
Made in Canada! I love it. Just about time R&M to have a Canadian manufacturer that serves our community.
Pharmacy Owner - Hamilton
Reviews
I placed an order in the morning, by lunch time the truck showed up at my pharmacy's door and at no extra cost. R&M is my go to for all my pharmacy supplies.
Pharmacy Owner - Toronto