The Role of Automation and Technology in Omnicell blister pack systems


Blister packaging for pharmaceuticals has become a crucial component of the healthcare sector, providing the effective and safe distribution of medications to patients. Companies like Omnicell, a top producer in the industry, are revolutionizing the blister pack system by offering the latest options for medical blister packaging thanks to developments in automation and technology. Omnicell optimizes the blister packing procedure by combining automation and technology that provide patients with secure and dependable drug delivery.

Benefits of automation and technology in blister packaging

• Medication is placed carefully into separate blister compartments for pharmaceutical blister packing and sealed to safeguard the contents. Advanced automation is used by Omnicell blister pack systems to streamline this procedure, increasing efficiency, and lowering the possibility of mistakes.

• Omnicell blister pack systems can handle large amounts of pharmaceuticals with accuracy and speed through automation. Robotic arms are part of automated systems that precisely dispense pharmaceuticals into blister compartments, assuring consistency and reducing the possibility of misplacing them. In addition to saving time, this lowers the chance of human error during manual packaging.

• Intelligent software regulates the packaging process; the program can keep track of the drugs being packaged, ensuring that the right drug is put in the right blister compartment. Hence, the highest level of accuracy and quality control is maintained.

• Technology is also used in Omnicell blister pack systems to improve patient safety. Healthcare personnel can scan and check the drug before administering it by using the software to programme barcodes on the blister packets as it assures that the right drug is given to the right patient at the appropriate time; this approach dramatically lowers the likelihood of medication errors.

• Omnicell systems' smart software integration enables effective inventory management. It can track the status of the medication supply, produce reports, and send notifications when restocking is necessary. With the aid of this function, healthcare facilities may better manage their inventory and guarantee that there is always an adequate quantity of pharmaceuticals on hand.

Opt for the Right Pharmaceutical Manufacturer

If you are looking for high-end blister packs or other pharmaceuticals, R&M Health Supplies Trading Inc. is a wholesale distributor specialising in pharmacy supplies and medical-grade products and a blister pack manufacturer. They develop and offer medical products for most of the pharmacies in Ontario, including technologically advanced blister packs, in various options that include –

• Tri-Fold-Cold - Blister Packs Omnicell (250 Pcs.): These are designed to increase medication adherence for patients on a complex regimen of oral solid medications while increasing the pharmacy's efficiency. It features a Tri-fold flap for multiple labels and additional blister protection and is suitable for larger blisters. It is available in pressure-sensitive (cold seal); sold by the box, each containing 250 pieces for $155.00.

• Pill Wallet 2 X 7 - Pill Organizer (220 Pcs.): The pill wallet is ideal for anyone who struggles with medication compliance; hence it promotes independent living. The pill wallet is one of the most cost-effective blister pack options for pharmacists in the industry. It is sold by the box, each containing 500 pieces, and is available for $110.00.

• Pill Wallet 4 X 7 Blister Pack (220 Pcs.): It is sold by the box, each containing 220 pieces, and is available for $145.00.

For more information on pharmaceutical blister packaging available at R&M Health Supplies.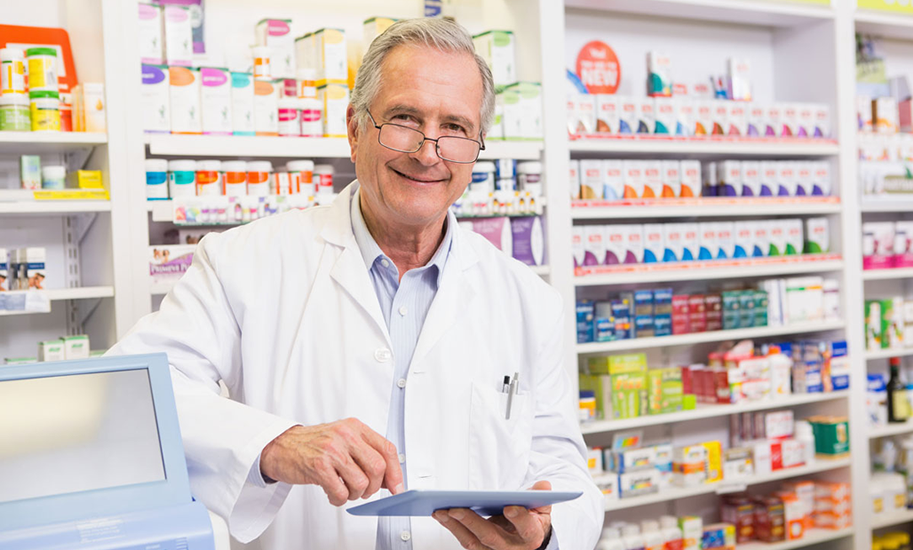 Reviews
We have been sourcing vials from China for years. We came across R&M Health Supplies, and I don't know why any company should source vials anywhere else. Incredible price, fast delivery, and an outstanding customer service.
Highly recommended!
Pharmacy Owner - Mississauga
Reviews
Made in Canada! I love it. Just about time R&M to have a Canadian manufacturer that serves our community.
Pharmacy Owner - Hamilton
Reviews
I placed an order in the morning, by lunch time the truck showed up at my pharmacy's door and at no extra cost. R&M is my go to for all my pharmacy supplies.
Pharmacy Owner - Toronto