The Top 10 Essential Wholesale Medical Supplies Every Healthcare Facility Should Have


It is vital to keep medical supplies handy due to numerous reasons:
*To offer quality care to the patients
*To ensure patient safety
*Prepares you for unexpected situations
Below is the list of 10 essential wholesale medical supplies that every healthcare facility must have. Having a well-stock inventory allows medical professionals to handle situations that may arise all of a sudden:

#1:Personal Protective Equipment
Personal Protective Equipment protects medical professionals from infectious diseases they might catch while providing patient care. These items include gloves, masks, gowns and face shields. You can obtain it from a reputed pharmacy supplier providing these items at discounted rates. PPE is essential as it protects both patients and care providers. It protects infections from spreading from patients to medical professionals. Their utility isn't confined to this as this equipment protects them from life-threatening hazards like chemical spills or injuries.

#2:Sterilization & Disinfectant Supplies
Sterilization & disinfectants provide patients and healthcare experts with a clean and safe environment. All microbes like bacteria, viruses and Fungi are eradicated in sterilization. It has become a crucial component of healthcare as it keeps infections at bay. Sterilization is performed using several methods like Autoclaves or by using chemical sterilants.

#3:Bandages & Would Care Supplies
Bandages & wound care are something every healthcare facility must have. These protect the professionals from injuries, cuts, and wounds, prevent infection from spreading and promote healing. These fall under the category of bulk medical supplies, so make sure they are available in adequate quantity in the facility.

#4:Medical Instruments & Equipment
Healthcare providers require different medical instruments and equipment from time to time. They are used for diagnosis and patient treatment and consist of items like stethoscopes, blood pressure cuffs, thermometers and X-Ray machines. Calibrating and maintaining these instruments is vital to help them work accurately and effectively.

#5:Medication & Pharmaceuticals
Medications & Pharmaceuticals have a prominent role in the medical field. These treat several medical conditions such as flu and cold to serious ailments like diabetes and blood pressure. It is vital to have enough stock of medications and pharmaceuticals in the inventory to treat patients on time and effectively.

#6:Laboratory Supplies
It is impossible to perform diagnostic tests and analyses without laboratory supplies. It includes a test tube, Petri dishes, pipettes and a microscope. The supplies must be present in sufficient amounts so that patients can be diagnosed & treated in the right way. Every medical facility needs different lab pharmaceutical supplies, depending on the tests they conduct.

#7:Medical Record-Keeping Supplies
Medical record-keeping supplies are needed to document patient information and treatment correctly. It includes paper medical records, electronic medical records and office supplies for organizing and storing them.

#8:Emergency Medical Supplies
Unexpected situations take place all of a sudden. This is when we require emergency medical supplies like Epinephrine injectors, automated external defibrillators (AEDs), and basic life support (BLS) supplies.

#9:Rehabilitation Medical Supplies
Rehabilitation medical supplies have become the need of the medical segment. These are available as exercise equipment, therapy balls, and mobility aids and aim to offer rehabilitation to the patients. Purchasing these supplies can be costly for certain facilities, but you can get these wholesale medical supplies at cost-effective rates.

#10:Miscellaneous Medical Supplies
Supplies like gloves, thermometers, first aid kits, and office supplies aren't considered essential but hold a huge significance in healthcare. They are used to offer top-quality care to patients and must be discarded or replaced when not fit for use.
In Conclusion, As a medical facility, keep these supplies handy to give quality care to the patients. If you want to purchase pharmaceuticals supplies at reasonable rates, consult R&M Health Supplies. Place your order by consulting us today!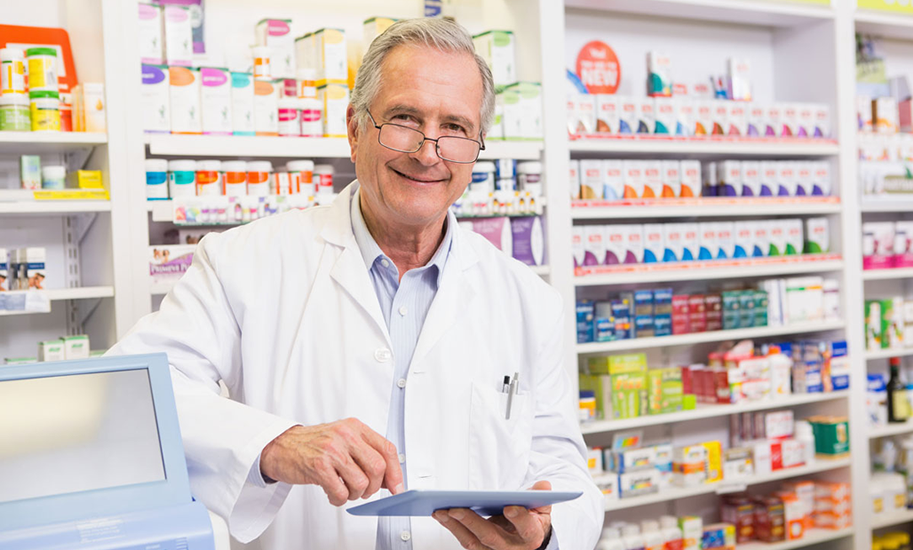 Reviews
We have been sourcing vials from China for years. We came across R&M Health Supplies, and I don't know why any company should source vials anywhere else. Incredible price, fast delivery, and an outstanding customer service.
Highly recommended!
Pharmacy Owner - Mississauga
Reviews
Made in Canada! I love it. Just about time R&M to have a Canadian manufacturer that serves our community.
Pharmacy Owner - Hamilton
Reviews
I placed an order in the morning, by lunch time the truck showed up at my pharmacy's door and at no extra cost. R&M is my go to for all my pharmacy supplies.
Pharmacy Owner - Toronto